Where is our RMG Sector going?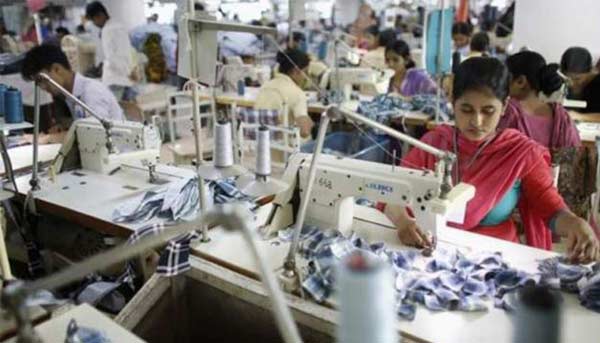 Bangladesh is earning its highest share of export earnings from Readymade garments sector. This sector is also playing a very important role for providing job field to a huge population. Currently this sector is facing severe problems due to frequent labor unrest. Huge loss of Production is happened due to labor unrest.Some of the factories were ruined by protesters, many workers were injured and many were arrested. It is said that,demanded wages structure has not been acknowledged by the owners which has created grievance among workers. In course of time, these grievance turns violent. Some factory owners are saying that the movement is not for the wages but for the cutting of salary for the absenteeism.
Actually Readymade garment sector is facing a huge transitional period in our country. Due to labor unrest many shipment is being cancelled. It is now hampering the image of Bangladesh outside. Frequent labor unrest and occurrences now have become a very common picture. Financial crisis can be overcome in some way, but it's tough enough to recover image value. It is a high time everyone related to this sector opened their eyes to resolve these issues. Or else it won't be wrong to say that readymade garments sector will not be a golden duck for Bangladesh anymore.

Name: Hamida Khatun
Department of Textile Engineering
25 February, 2019
---
A PHP Error was encountered

Severity: Notice

Message: Trying to access array offset on value of type null

Filename: frontend/forum_details.php

Line Number: 34

Backtrace:

File: /var/www/html/wub.edu.bd/textile/application/views/frontend/forum_details.php
Line: 34
Function: _error_handler

File: /var/www/html/wub.edu.bd/textile/application/core/MY_Controller.php
Line: 21
Function: view

File: /var/www/html/wub.edu.bd/textile/application/controllers/Main.php
Line: 389
Function: layout

File: /var/www/html/wub.edu.bd/textile/index.php
Line: 315
Function: require_once