About Textile Department
Textile and Apparel industry is the leading and most expanding sector in Bangladesh. This sector is unparalleled till today in terms of earning foreign currency, production and employment scopes in our country. The apparel sector is also the pioneer of women empowerment. About 80% of our country's foreign currency is earned by exporting the ready-made garments by maintaining world class quality.
The large and continuous expanding apparel industry in Bangladesh has been creating an increasing demand of skilled personnel with strong technological background. To meet this demand and face the global competition in textile trade, World University of Bangladesh (WUB) has launched the 4 year undergraduate program entitled 'B. Sc. in Textile Engineering' under the faculty of Science and Engineering since 2009.
The department of Textile Engineering of WUB follows the modern and up to date education system which competes with that of the developed countries in modern world. The courses are run by semester system; each year consists of three semesters. The medium of instruction is English. Up to Dec, 2018 more than 500 students graduated from this department and they have been performing well in the different textile and apparel factories and as well as in many commercial organizations in the country. Some of our graduates are attending in the distinguished universities in home and abroad for post graduate education and research.
The Textile Engineering department always maintains a close and collaborative relationships with the renowned Textile and Apparel industries and various research institutes for executing our academic activities more smoothly and in an advance way.
From the inception of the textile engineering department, students were practicing to perform various extracurricular activities to explore their latent talent. And for this, the WUB Textile club started its journey from Jun 2010, when the age of department was only one year. From the very beginning, the WUB Textile club has been proving itself as a platform for all students of textile engineering department where they can express their thoughts, feelings, leadership and concealed talent. Students of textile engineering department always organized different types of extracurricular and co-curricular activities under this club. WUB Textile Club is determined to continue its steps on the road to progress and development. It is also a matter of pleasure that WUB Textile Alumni Association has been formed.
About World University of Bangladesh
World University of Bangladesh (WUB) established under the private University Act, 1992 (amended in 1998), approved and recognized by the Ministry of Education, Government of the People's Republic of Bangladesh and the University Grants Commission (UGC) of Bangladesh is a leading university for utilitarian education. The University is governed by a board of trustees constituted as per private universities Act 2010 which is a non-profit making concern. The university is a member of the Association of Private Universities in Bangladesh, Association of Common Wealth Universities and Quality Assurance & Improvement Council and appears in the worldwide listing of universities by the UNESCO.
Although the formal approval to start operation of the World University of Bangladesh was received on February 26, 2003, the ground work for the university began in early part of 2000, Now the university on entering its 10th year of operation has all needed infrastructural facilities and highly qualified teachers in its 3 faculties and 11 departments with 24 programs at day and evening.
World University of Bangladesh is destined to provide utilitarian education for economic emancipation without undermining the national ideals and aspirations and is authorized to offer courses and award degrees, diplomas, certificates on its own. At present it has credit transfer arrangements and academic collaborations with some universities in UK, USA, Australia and the Caribbean.
The university had its first convocation on 28th October 2008, where 782 students received degree from the Hon'ble President of People's Republic of Bangladesh and Chancellor of World University of Bangladesh. (also see our website: www.wub.edu.bd). As many as 2300 students are now ready for conferment of degrees in the up-coming convocation. None of its degree holders is unemployed implying its emphasis on quality education with utilitarian bent.
This university is the pioneer in introducing degree programs for the Diploma Engineers; B.Sc. in Mechatronics Engineering (MTE) & Master of Business Education (MBE) in this part of the world. The MTE program also known as electro-Mechanical engineering in few western countries is a synergistic combination of a number of basic engineering and administrative courses. As such, it is a highly demanding course at home and abroad. The MBE program is meant for people destined to make career in teaching of business related subjects and for those willing to make a career in practical business world in short span of time. We have few Institutes and various types of collaboration programs. All of our programs are approved by the UGC. We publish some journals which have earned appreciation at home and abroad.
Vision
The vision of the department of textile engineering is to produce leaders in textile and apparel sector having academic excellence, research and innovative ideas for economic emancipation of beloved country.
Mission
The mission of Textile Engineering Department is to develop human resources to meet the needs of modern society in the perspective of the highly complex and global apparel world and to do so, it aims at producing quality graduates imbued with the spirit of ethical values and equipped with knowledge and skills appropriate to the fast changing world.
Goals
To continually change, improve, and ensure the effectiveness of the department's programs in preparing students for successful careers.
To engage and maintain a competent, qualified faculty that possesses current technical and professional knowledge and experience, engages in ongoing professional development, and has the ability to convey this knowledge to students.
To improve students' written and verbal competencies as well as analytical and technical skills prior to graduation.
To provide facilities that support educational programs and enable students to develop profession specific skills.
To engage and maintain a staff that is caring and provides support for students and meets their educational goals and objectives.
To provide a collegiate academic atmosphere that encourages open exchange of ideas.
To engage graduate faculty in research that serves to improve teaching and learning.
To engage in programs and activities that provide community service aligned with the university's mission.
Objectives
Program Educational Objectives (PEOs):
| | |
| --- | --- |
| PEO-1 | The students can successfully apply their learned skills with creativity throughout their professional pursuits |
| PEO-2 | They will have enthusiasm and aptitude to continuously pursue learning and professional development in their respective job field |
| PEO-3 | They will have the ability to communicate and work well as individuals or on teams that include engineers and colleagues from other discipline |
| PEO-4 | They will have critical problem solving attitude embedded with high ethical standards |
Program Learning Outcomes (PLOs):
| | |
| --- | --- |
| PLO-1 | An ability to apply knowledge of mathematics, science and engineering |
| PLO-2 | An ability to design and conduct experiments as well as to analyze and interpret data |
| PLO-3 | An ability to design a system, component or process to meet desired needs within realistic constrains such as economic, environmental, social, political, ethical, health and safety, manufacturability and sustainability |
| PLO-4 | An ability to function on multidisciplinary teams |
| PLO-5 | An ability to identify, formulate and solve engineering problems |
| PLO-6 | An understanding of professional and ethical responsibility |
| PLO-7 | An ability to communicate effectively |
| PLO-8 | The broad education necessary to understand the impact of engineering solutions in a global, economic, environmental and societal context |
| PLO-9 | A recognition of the need for and an ability to engage in life-long learning |
| PLO-10 | An ability to use the techniques, skills and modern engineering tools necessary for engineering practice |
| PLO-11 | A knowledge of contemporary issues |
| PLO-12 | An ability to engage in independent and life-long learning in the broadest context of technological change and build up professional skills. |
Labs Facilities
Well-equipped class rooms and state of the art labs and modern teaching aids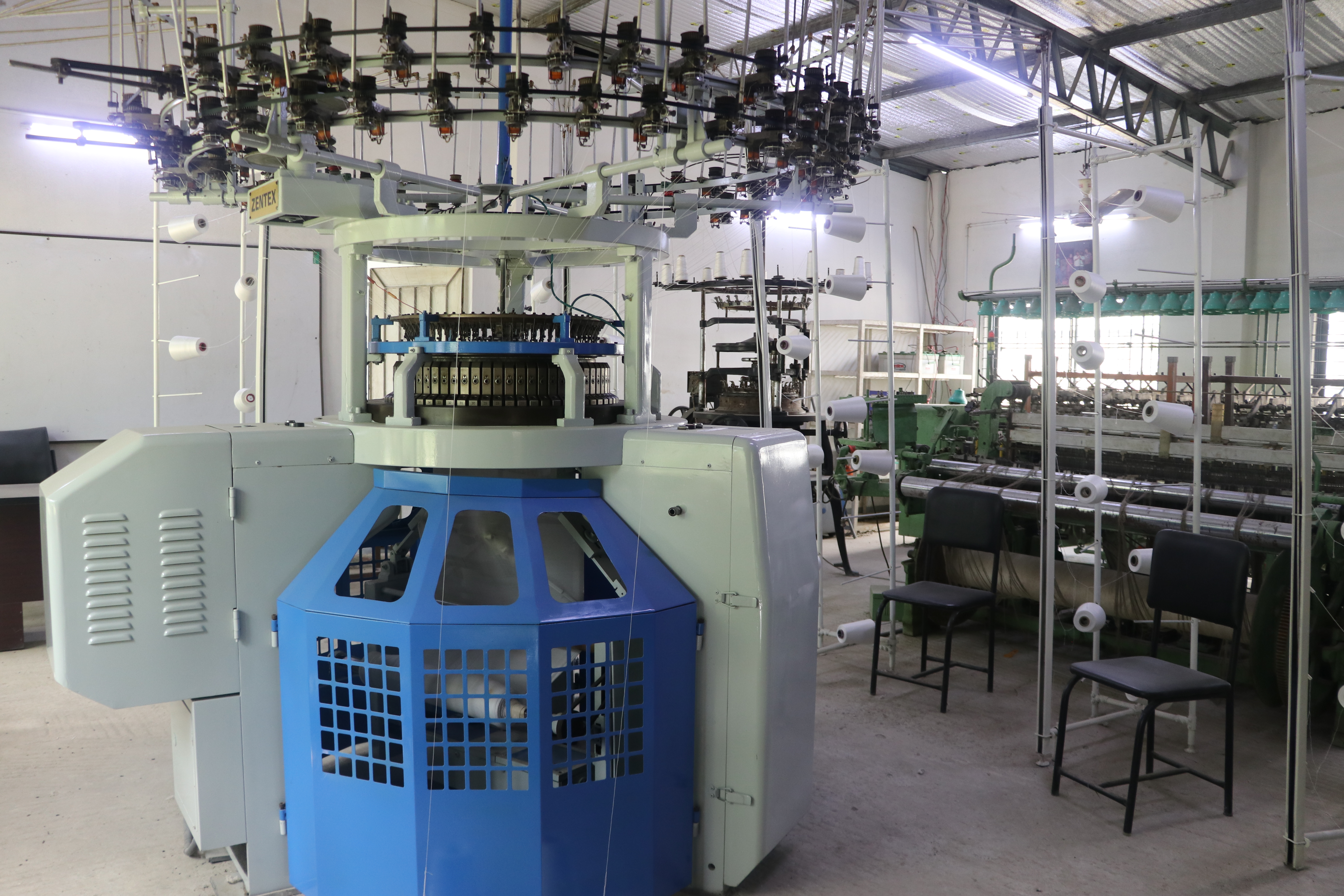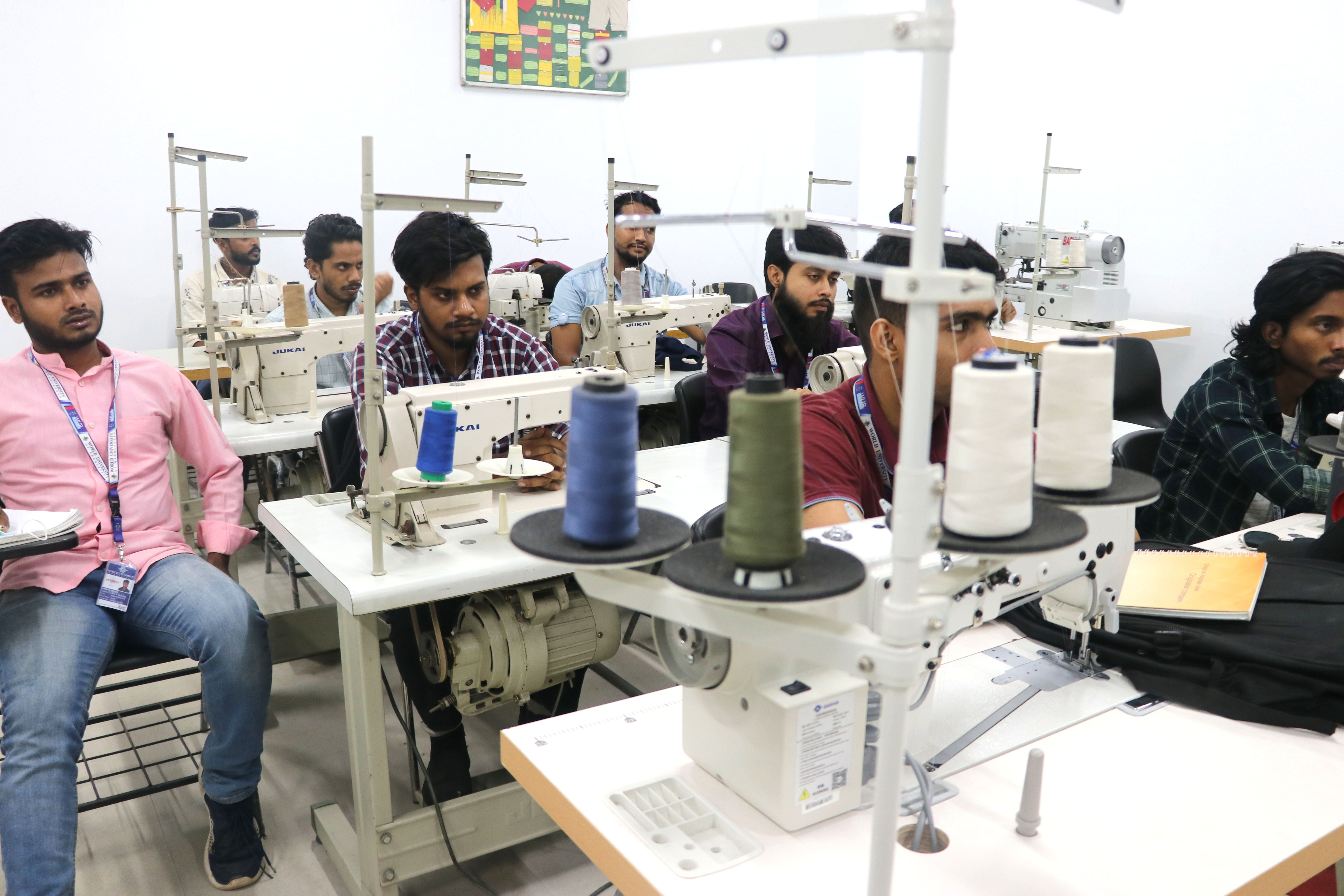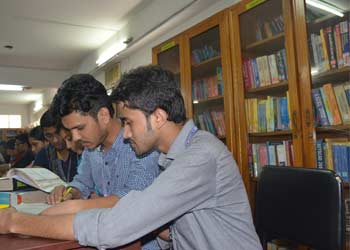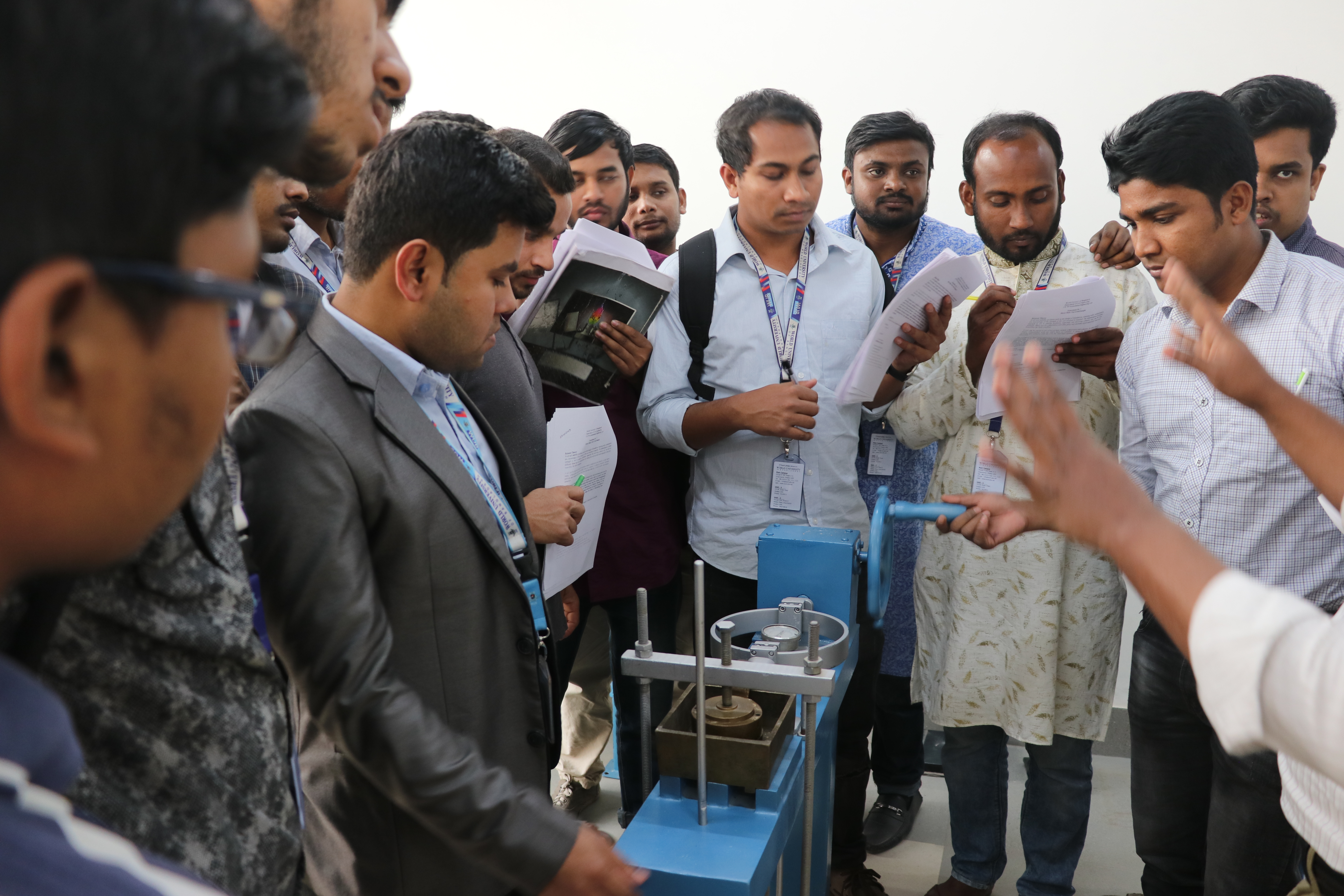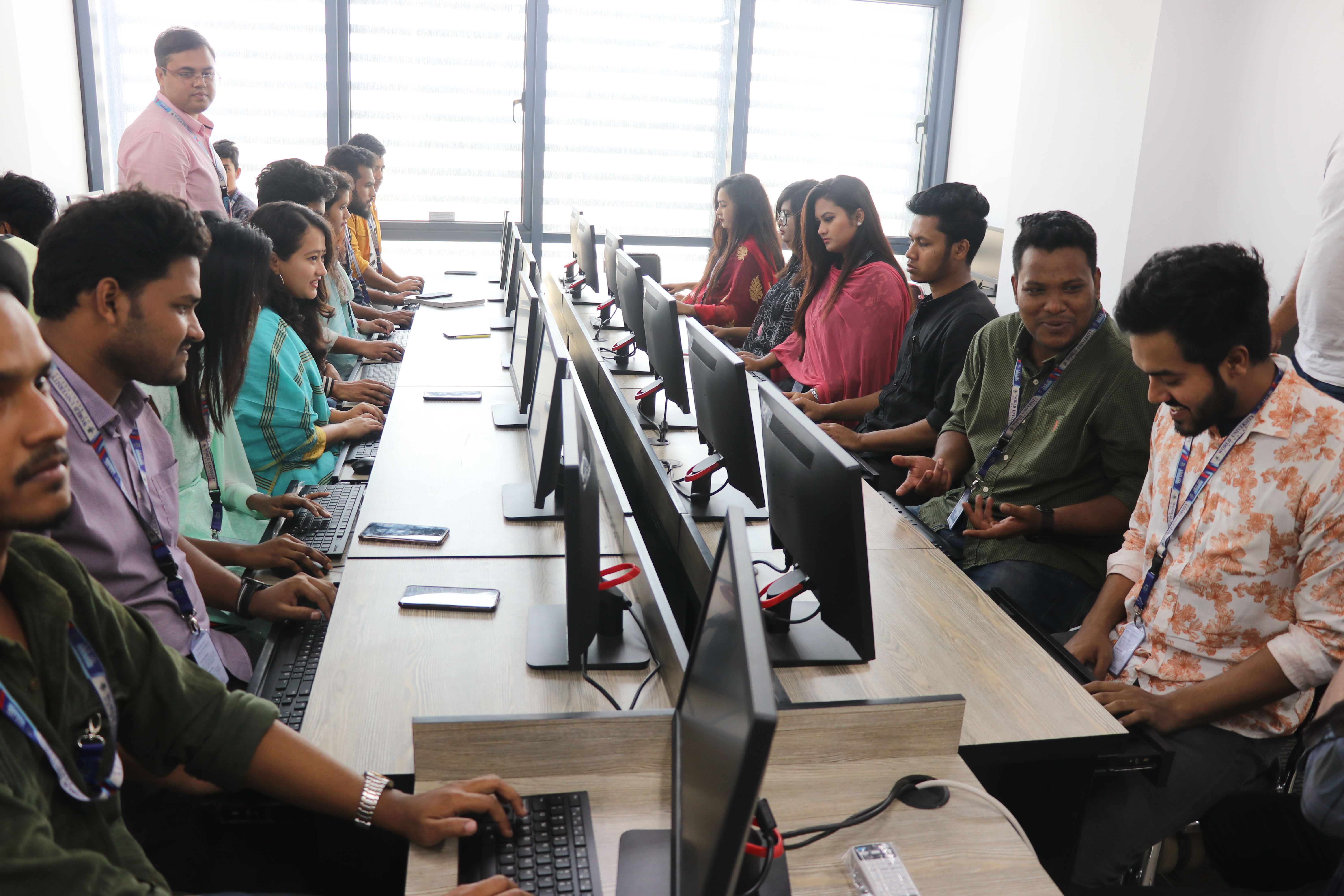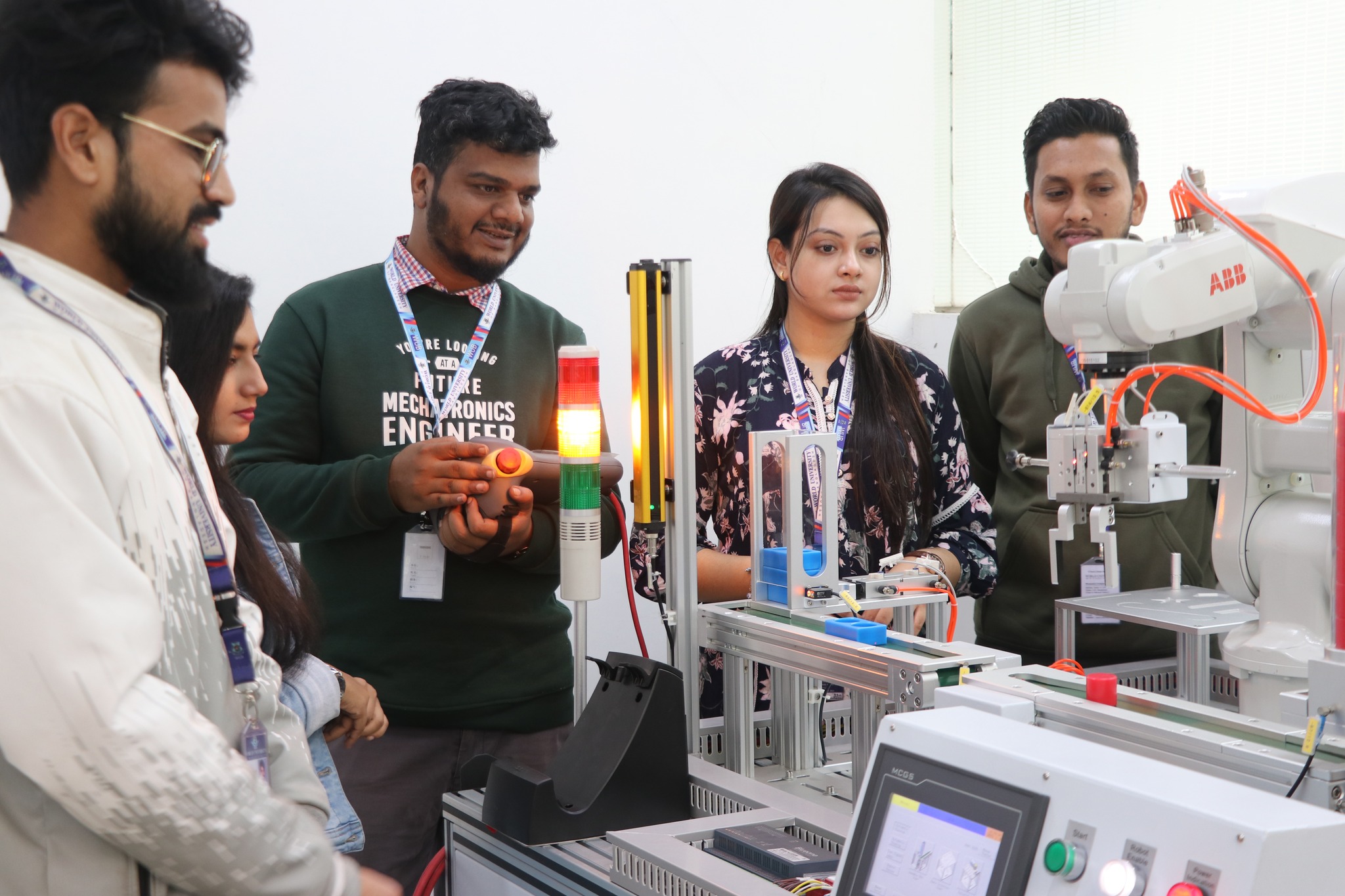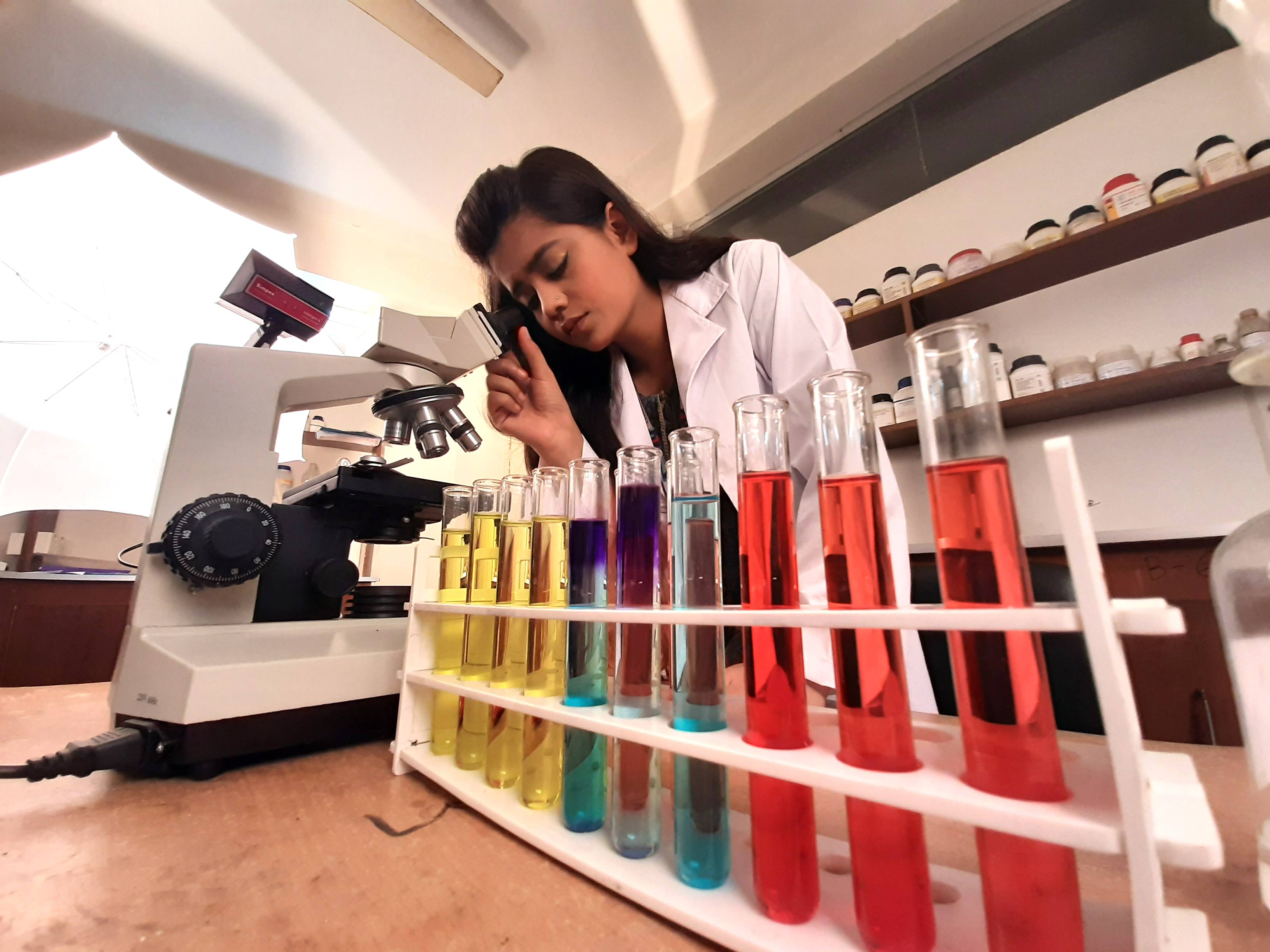 WUB Lab Pictures
Others Facilities
Classes held in picturesque campus with all modern amenities
Collaboration with overseas Universities and renowned Textile Industries
Job oriented (home and abroad) outcome based course curriculum
Higher order learning opportunities to meet future challenges
Meticulous mentoring for weak students
Access to University Digital Library along with different national and international journals
Using digital technology for making the teaching more attractive and effective
Frequent industry visit
Transport facility